HIFU-F Skin Tightening wrinkle removal hifu machine for home and salon use
HIFU-F Skin Tightening wrinkle removal hifu machine for home and salon use
Product series:
viewes:
1828
Description:
Theory
The reason for flabby skin: the ageing of the skin starts at 25, and for the SMAS which can maintain the elasticity and strength of skin is destroyed and degenerated, ageing is unavoidable. HIFU system is a equipment with Non-Intrusive way to treat SMAS. It doesn't need operation to lift the SMAS. It stimulates the regeneration of the skin, lifting and tightening skin, rebirth collagen, making you more beautiful! It has many functions, such as lifting, tightening, wrinkle- removal, shaping, and the result can last in a long time.
5 Treatment Tips used for
1.5mm, 3mm, 4.5mm tips can treat SMAS, fat layer below skin and corium layer deeply!
8.0mm, 13mm tips can treat bodies and shape and slim your body!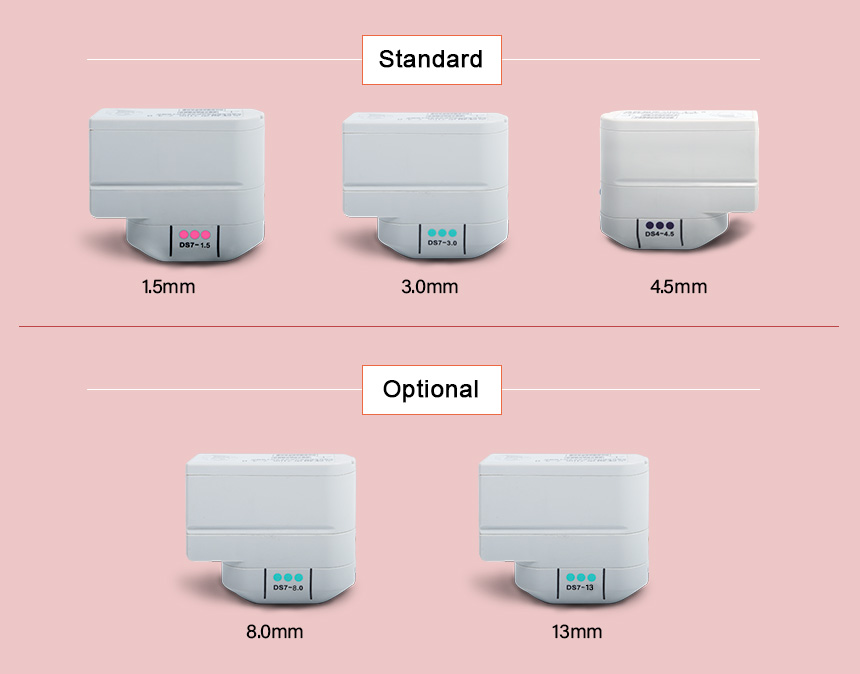 Functions
Remove wrinkles on around forehead, eyes, mouth, etc.
Lifting and tightening both cheeks skin.
Improving skin elasticity and shaping contour.
Tightening the skin tissue on forehead, lifting the eyebrows lines.
Improving skin complexion, making the skin delicate and bright
Removing neck wrinkles, protecting neck aging.
Advantages of HIFU Machine
(1). More than10,000 shots according to quality inspection and clinical tests, ensuring that each shot effects into the right depth set by default.
(2)The energy will skip the epidermis, leaving no damages.
(3)It will produce thermal effect to the dermal collagen fibers and stimulate the fat layer and SMAS.
(4).The skin will be lifted and tightened at once, and effect will last at least for 3-5 years.
(5). There are no post-surgery down time and you can resume your normal activities immediately.
(6). Easy to control and operate, no consumables, cost-saving,painfree.


Product display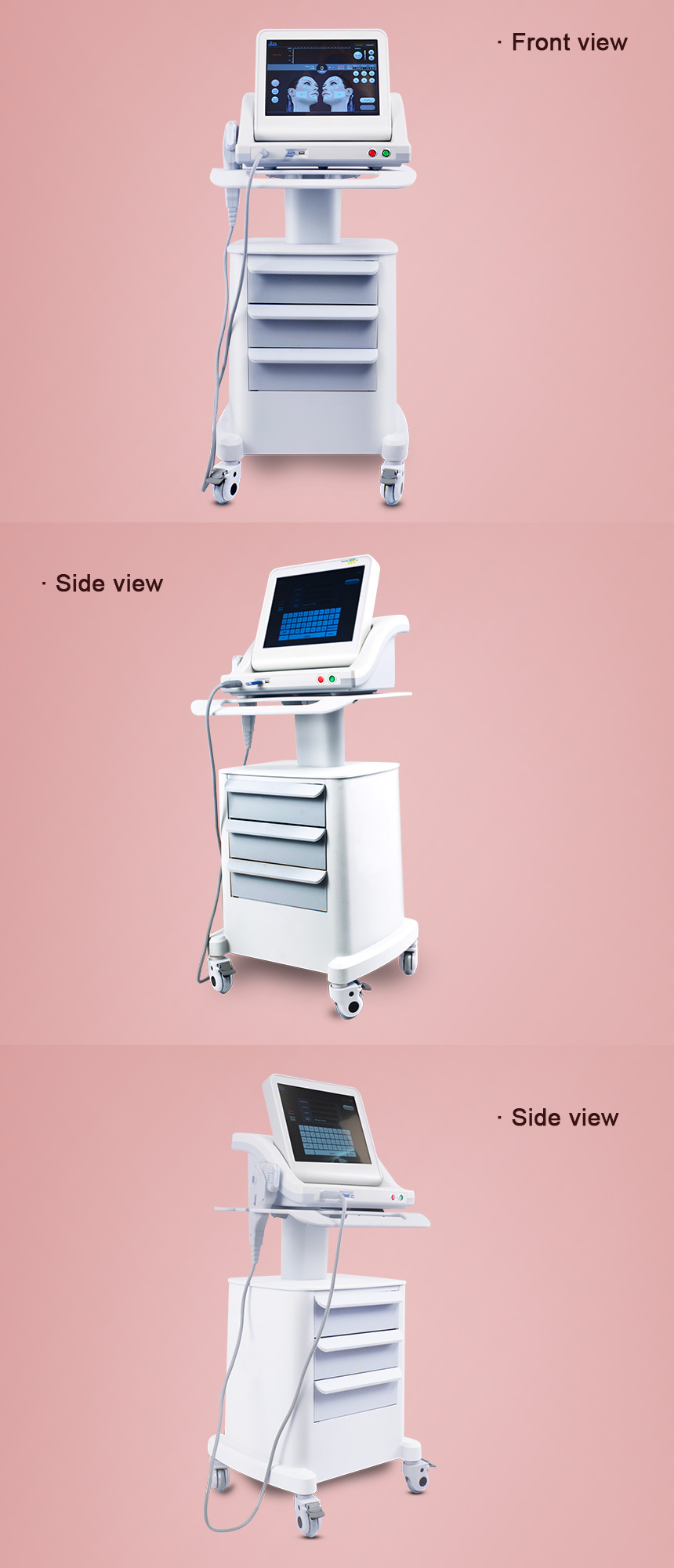 Inquiry Details