High Power Tattoo removal Q switch Nd Yag laser machine with 1064nm 532nm 1320nm
High Power Tattoo removal Q switch Nd Yag laser machine with 1064nm 532nm 1320nm
Product series:
viewes:
1965
Description:
Q swithced nd yag laser working Principle:
The energy of Q-switched ND:YAG laser can be absorbed by the blue and black melanin.The melanin will be fragmented so small that they can be metabolized by the lymphatic system or egested out of the body. Thus the tattoo or other pigmentations will be removed without damage to normal tissue.The treatment is safe and convenient without downtime and side effects.
Q swithced nd yag laser Application:
1) Removal of eyebrow line, eye line, lip line...etc
2) Removal of tattoo(red, blue, black...etc)
3) Clearance speckle, black naevus, fleck, age spots...etc
4) Removal of vascular lesion and spider vessel...etc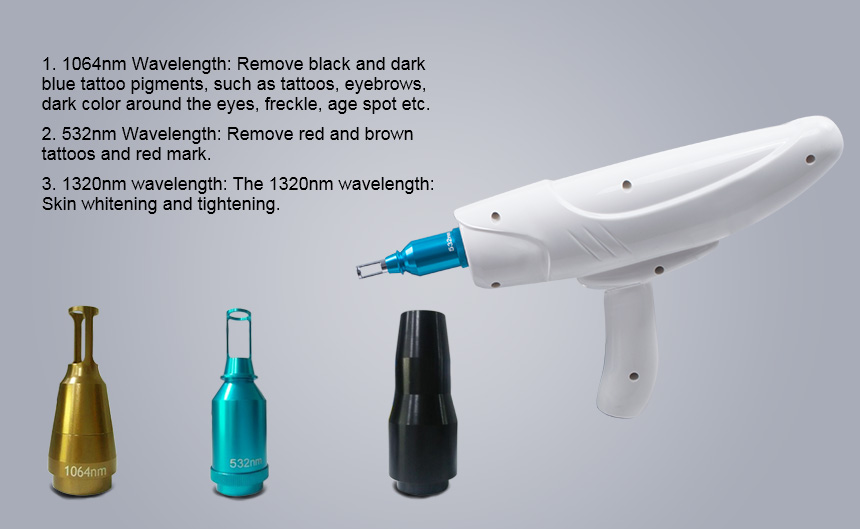 Advantage of the Laser Tattoo Removal:
1. ND Yag Laser Equipment with high power 800w(1500mj), perfect for tattoo and pigmentation removal
2. Laser has high frequency up 10HZ - Fast shooting , save treatment time and with good effect
3. Laser Handle with Yellow crystal rods which offer strong and high energy
4. Infrared light: red infrared light can help to target small treatment area more accurately, which can achieve
better effects it is really cost- effective.
5. Metal case with stoving/baking varnish, good anti-press and scratch-resistant
6. Excellent wind + water cooling system can extend working time and make treatment more comfortable.
7. Laser Lamp Valid Life time high up to 200000 shots.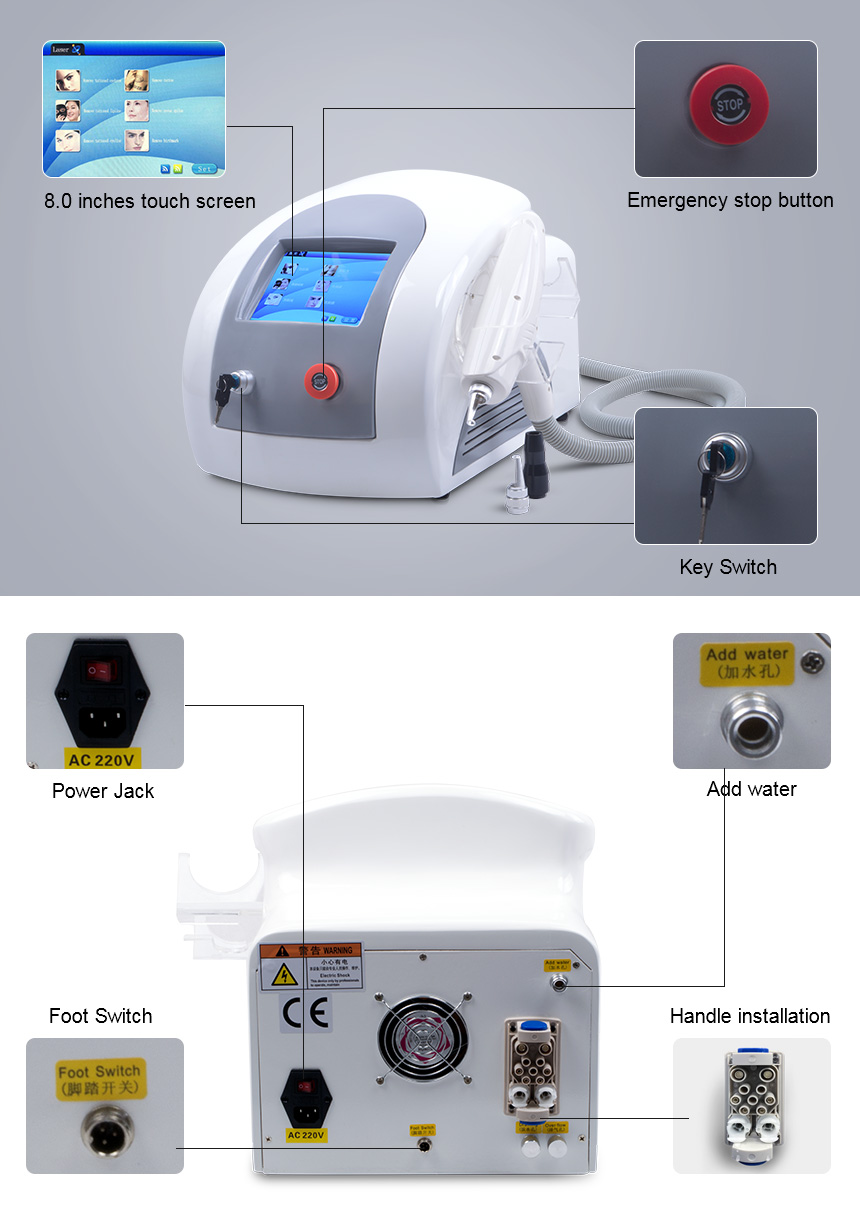 System Features
Safe and without wound;
Special designed cooling system ensures constantly working;
Portable and aseismatic, convenient for transportation;
User friendly interface with LCD display; Easy to operate;
Remove pigmentation without side effects or scar;
Short treatment period with outstanding effect.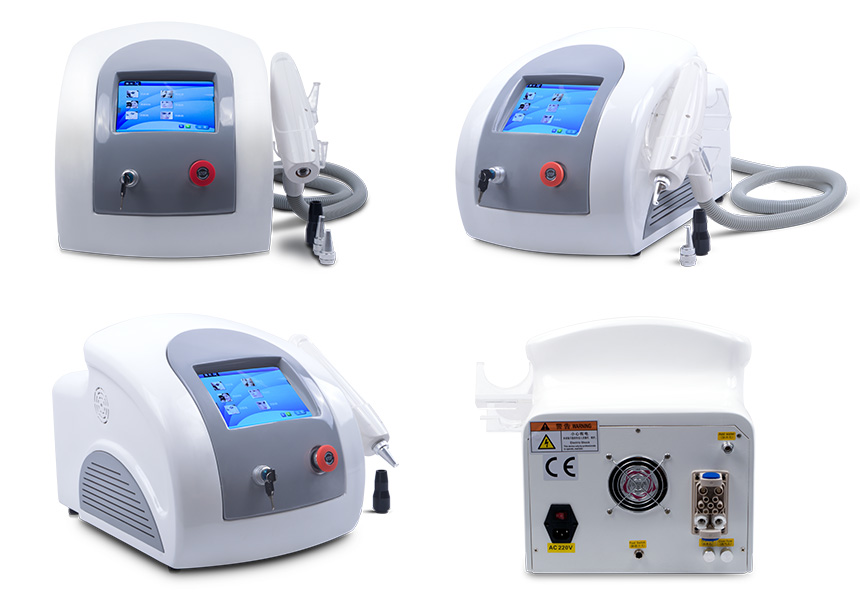 Inquiry Details