Nd yag laser arm pigment tattoo removal Cynosure Picosure machine Price 755nm Picosecond laser
Nd yag laser arm pigment tattoo removal Cynosure Picosure machine Price 755nm Picosecond laser
Product series:
viewes:
1217
Description:
Working Theory
The PicoSecond Laser uses ultra-short pulses (one trillionth of a second in length) to hit the melanin with a great pressure, the melanin shatters into tiny dust-like particles. Because the particles are so small, they are more readily absorbed and eliminated by the body. This can mean better clearance of the melanin and less treatments overall.

PicoSecond Laser is a quick and easy non-surgical, non-invasive laser skin treatment for the body including chest or decollete, face, hands, legs, and more.
Picosecond vs. Nanosecond (q switched)Technology
Traditional nanosecond lasers predominately rely on photothermal action, delivering heat to the pigment and surrounding tissue. PicoSure takes advantage of PressureWave Technology to shatter the target ink into tiny particles that are easily eliminated by the body.
·Ultra-short Pulse Duration Is the Difference
·Picosecond pulse width is 100X shorter than nanosecond technology.
·Only ultrashort pulse durations trigger photomechanical effect.
·With this short pulse width, half the fluence is required compared to Q-Switched nanosecond lasers.
Function
·Tattoo Removal (All color tattoo, eyeline and lipline removal)
· Epidermis and dermis pigment(Removal of Pigmented lesions, coffee spot ,Senile plaques, freckle, sunburn spot and chloasma)
· Acne Scar Treatment ,Nevus of Ota, blue naevus, black nevus
· Skin whitening and wrinkle removal etc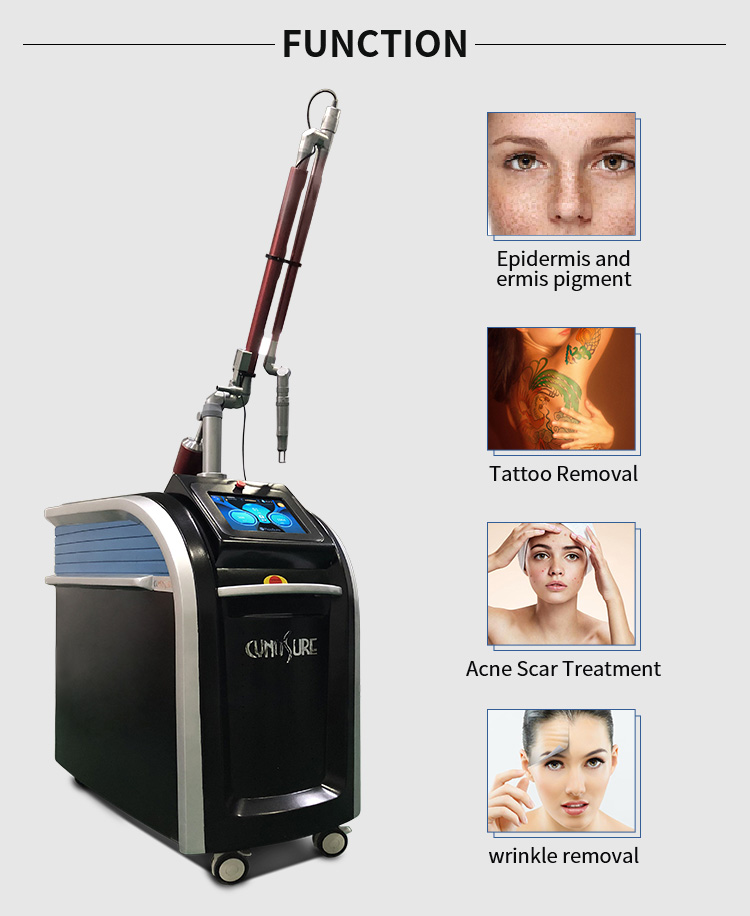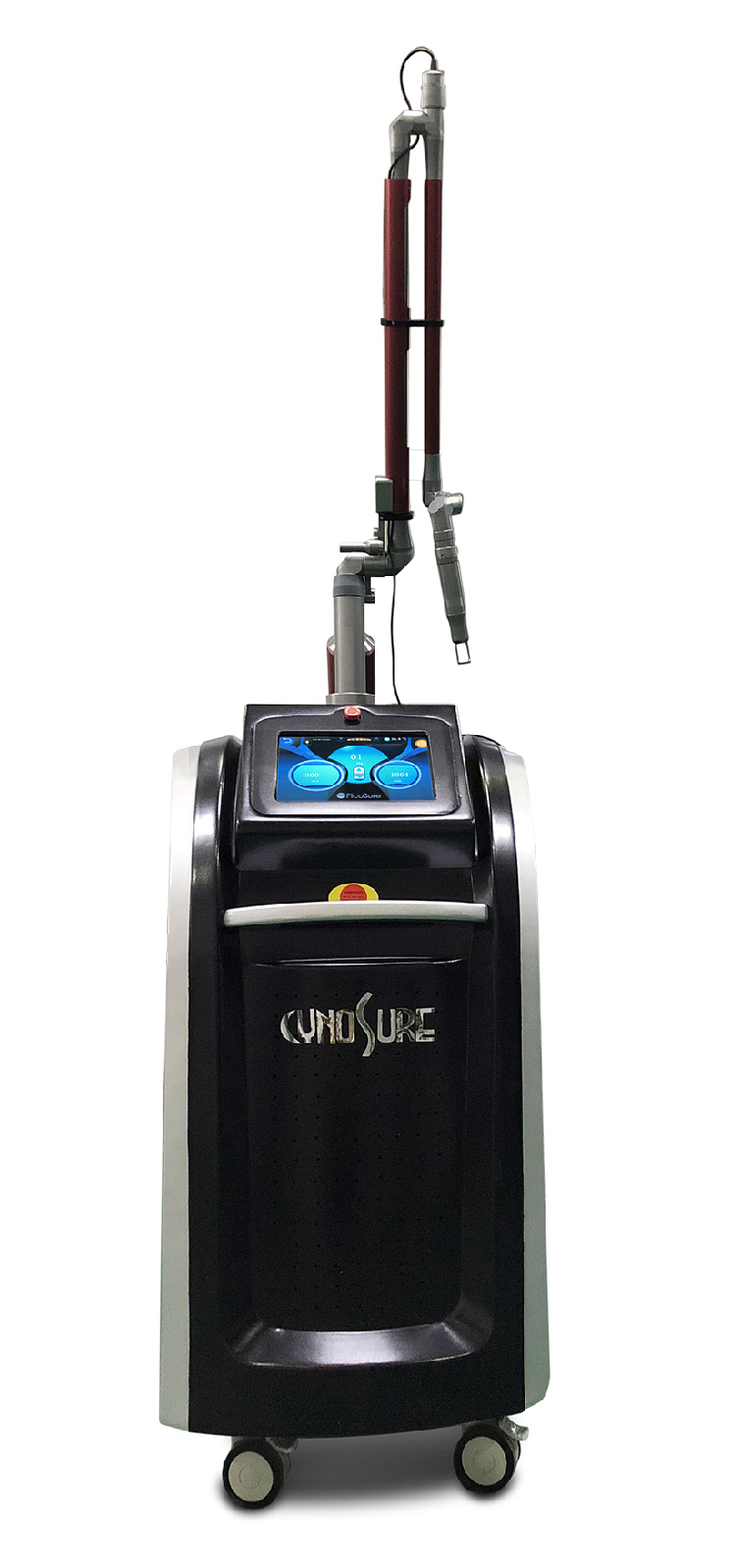 Inquiry Details