Multifunction opt shr nd yag laser hair remove machineair removal 1064nm/532nm/1320nm
Multifunction opt shr nd yag laser hair remove machineair removal 1064nm/532nm/1320nm
Product series:
viewes:
5871
Description: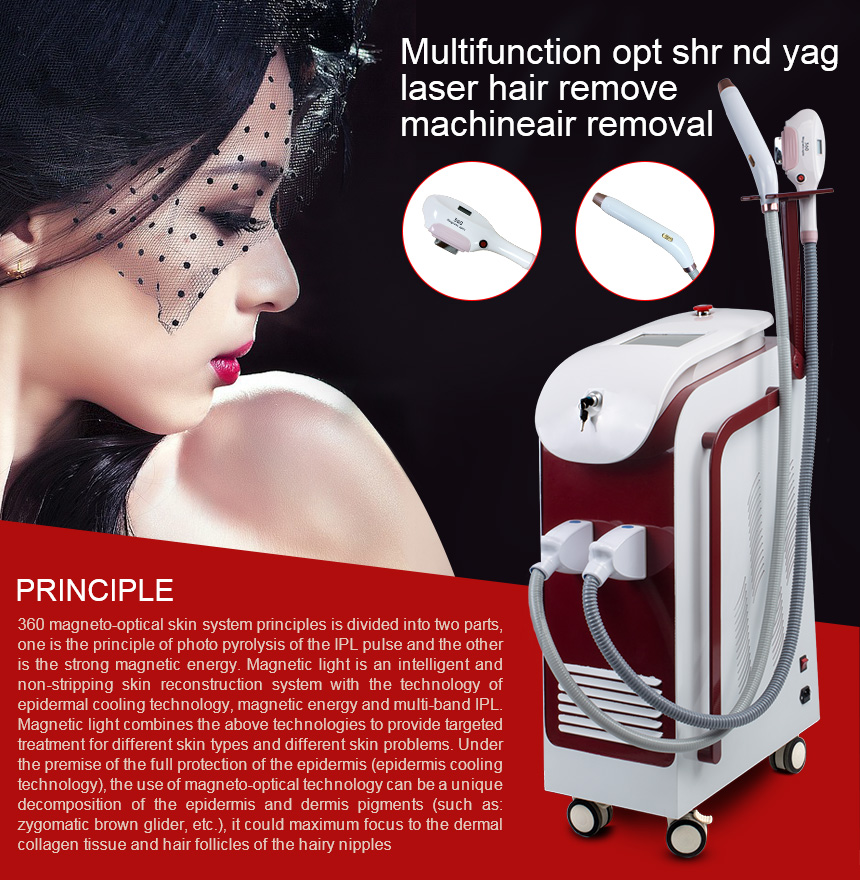 Working Principle
Based on the theory of RF laser and magnetic energy light,on the one hand, RF magneto-optic laser can produce different wavelengths of the laser to destroy black and coffee pigment and dark spots. Then,when the sports are gradually absorbed by the body , the color of the spot will lighter and lighter. On the order hand, magneto-optic skin white system is applied to remove melanin, dissolve the production and diffusion of melanin, activate the melanin of the stripped cells and reduce the melanin of the epidermis effectively by the technology of magneto-optic energy light.
Specification
| | |
| --- | --- |
| Laser type | RF laser+Magnetic-optical System |
| Power supply | 220V/110V |
| Power | 2000W |
| Pulse | 1-8(adjustable) |
| Wave band | 1-6(adjustable) |
| First pulse | 1-9ms(adjustable) |
| Secondary pulse | 1-90ms(adjustable) |
| Outlet frequency | 1-6Hz |
| Laser wavelength | 1064nm / 532nm/1320nm |
| Working frequency | 1-10Hz |
| Q-switch system | Passive Q-Switching |
| Cooling system | wind +water |
| Packing size | 38*54*95cm |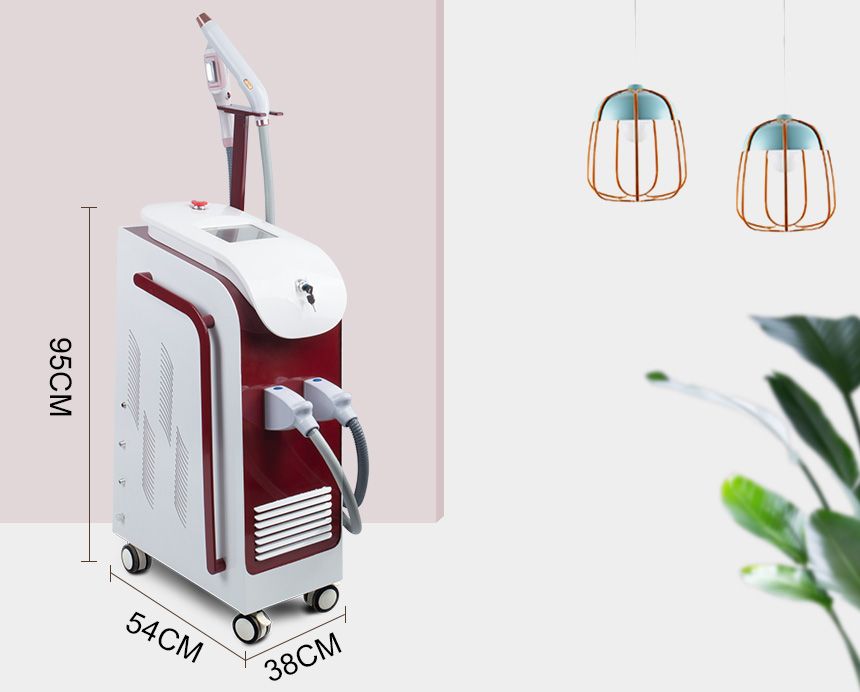 Handle
360 magneto-optical gun head
Core patent "Principles of magnetic energy optics" can effectively act on melanocytes, resolve its generation and diffusion, and completely activate exfoliated melanin. Safe and reliable removal of facial hair and various parts of the body's excess hair, no need to disassemble the filter, the effective shots are 200,000.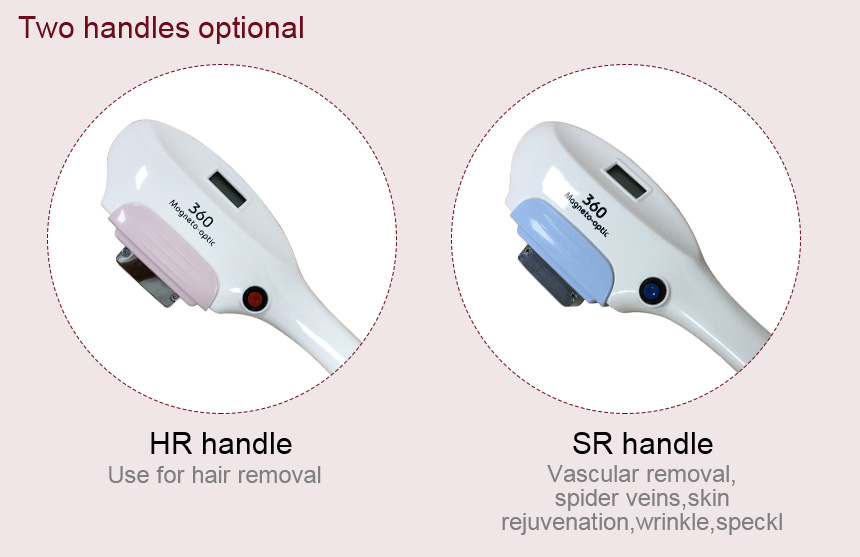 Laser
Available wavelength 1064nm/532nm/1320nm, with carbon peeling handle, which can remove tattoos, microblading, freckle and acne.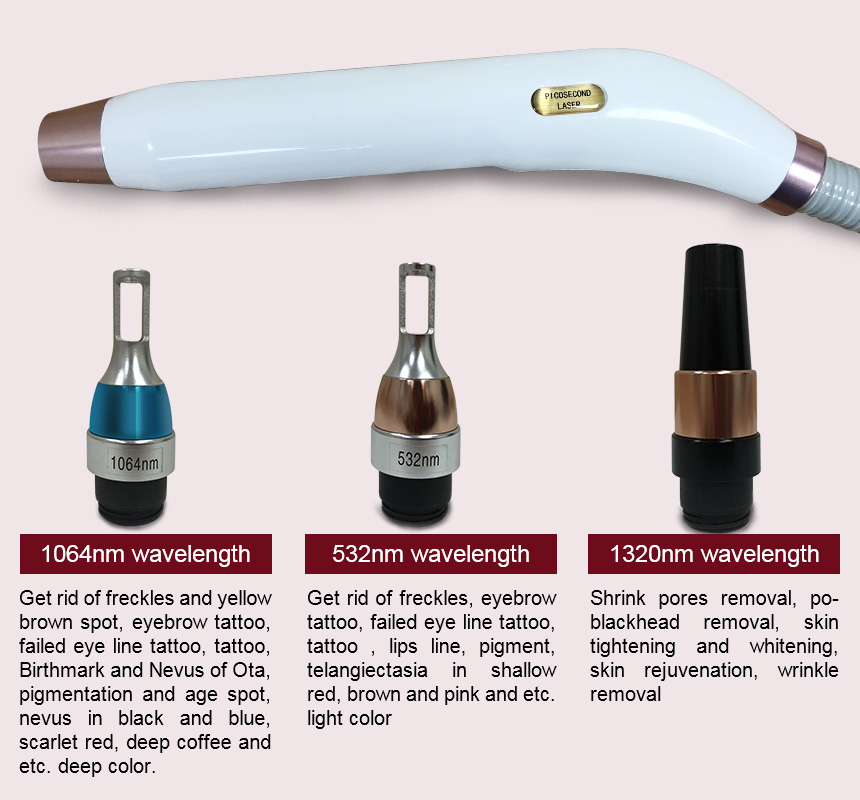 Nd-yag laser wavelength function:
532nm wavelength: get rid of freckles, eyebrow tattoo, failed eye line tattoo, tattoo , lips line, pigment, telangiectasia in shallow red, brown and pink and etc. light color
1064nm wavelength: get rid of freckles and yellow brown spot, eyebrow tattoo, failed eye line tattoo, tattoo, Birthmark and Nevus of Ota, pigmentation and age spot, nevus in black and blue, scarlet red, deep coffee and etc. deep color.
1320nm wavelength: shrink pores removal, poblackhead removal, skin tightening and whitening, skin rejuvenation, wrinkle removal
Our advantage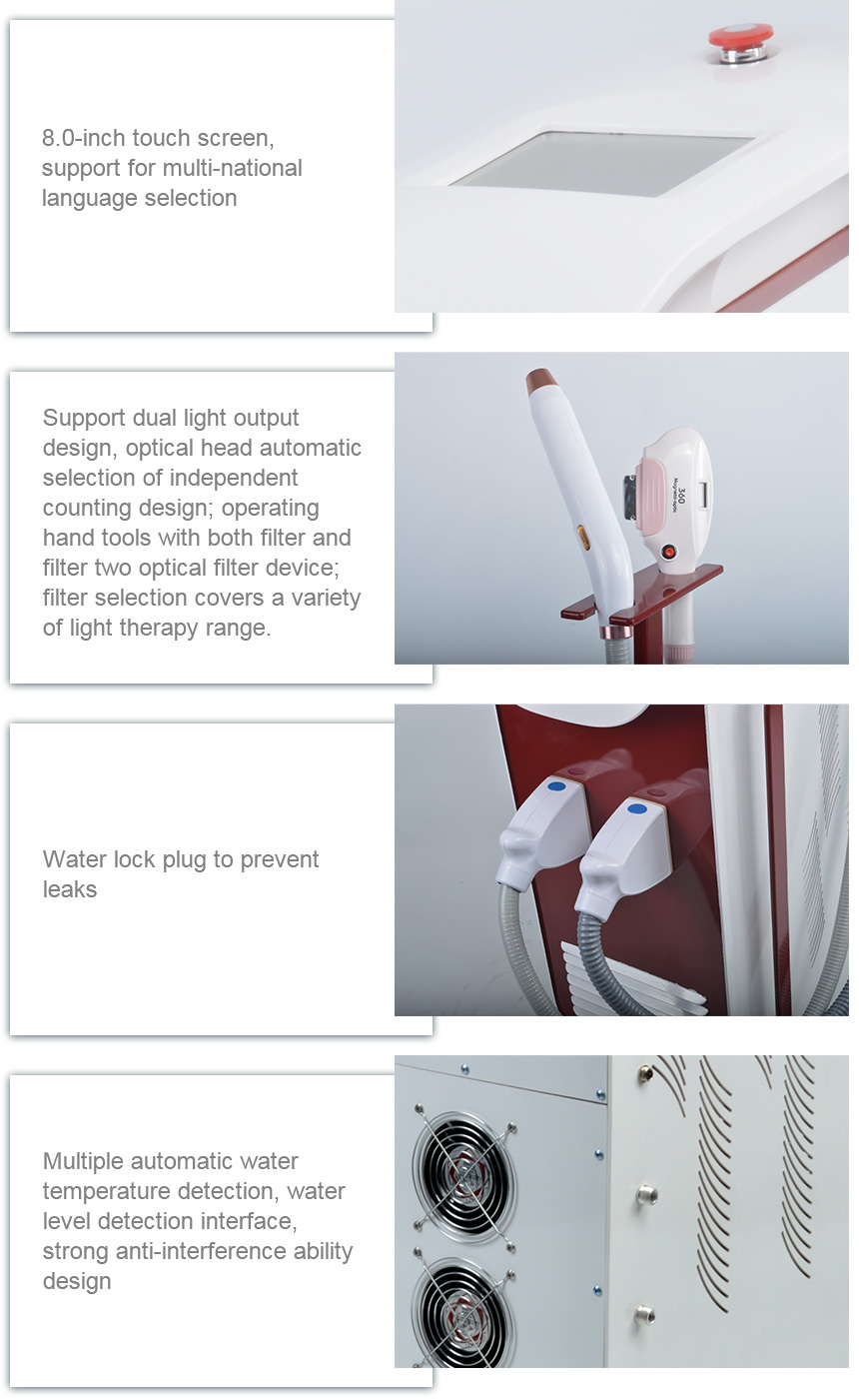 Product details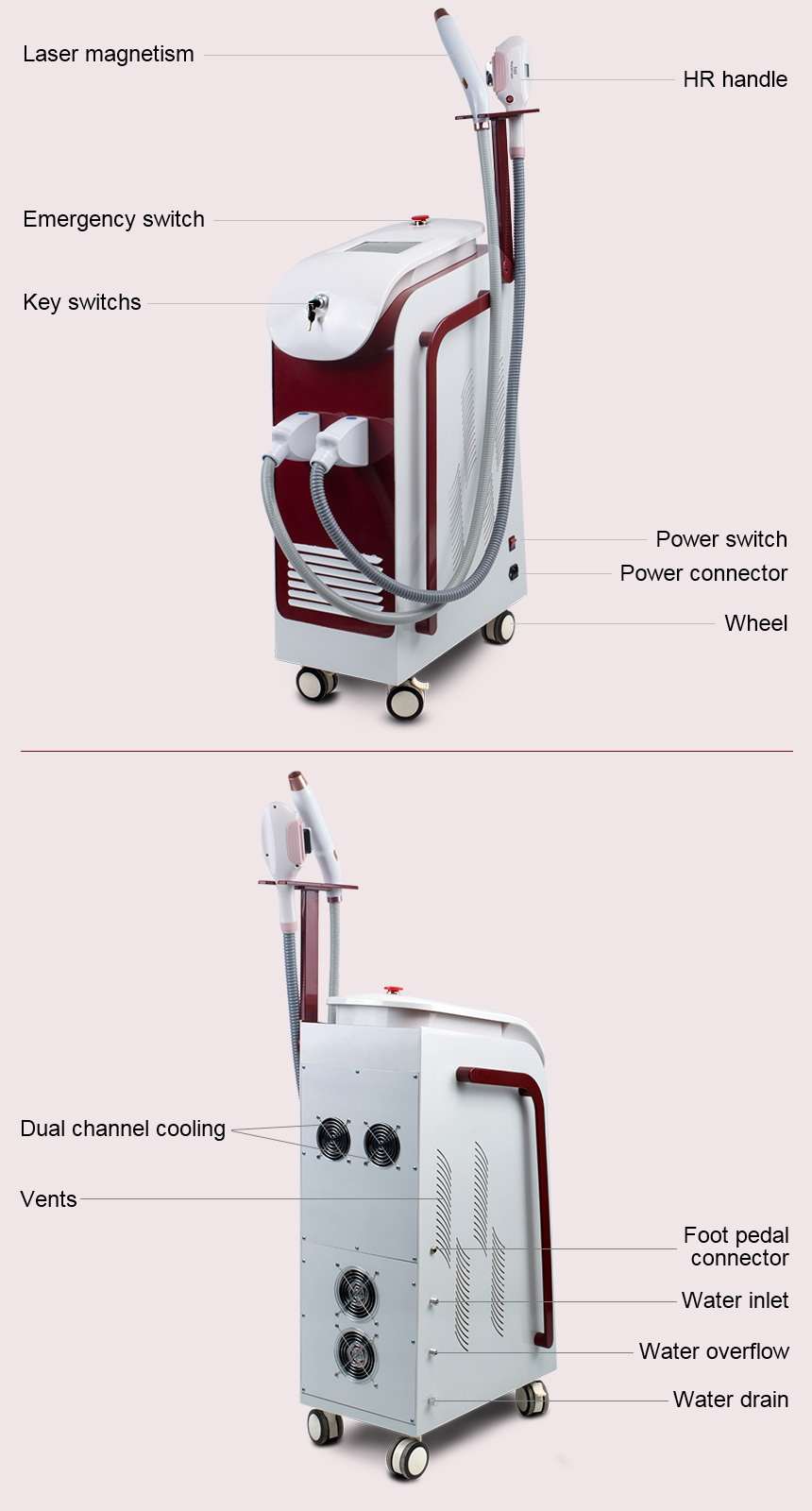 Product display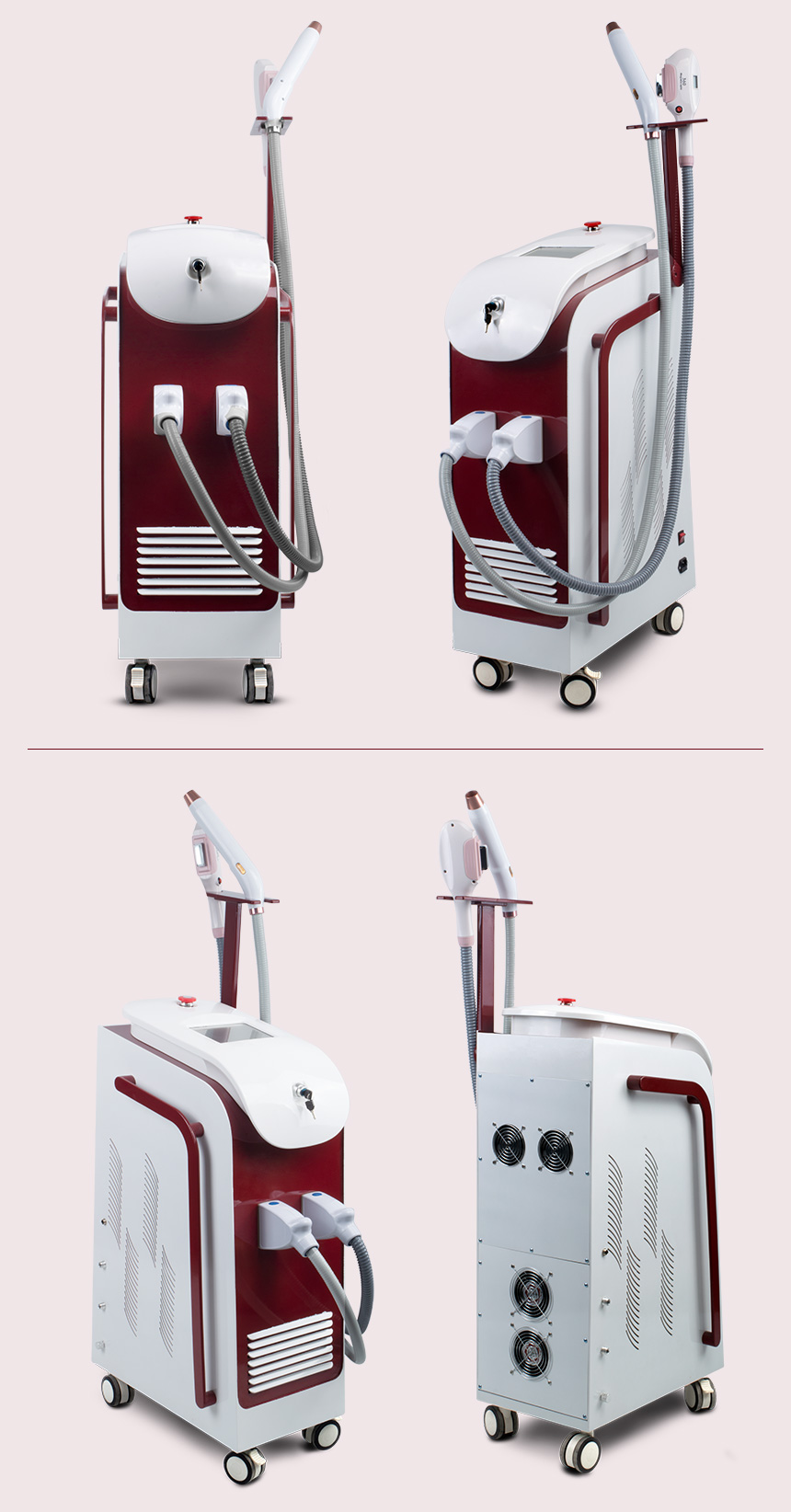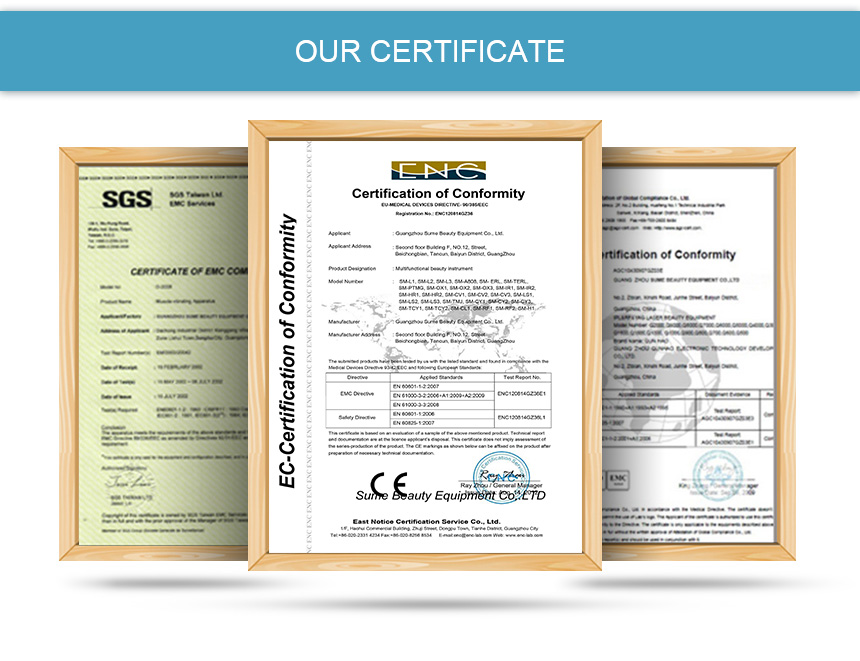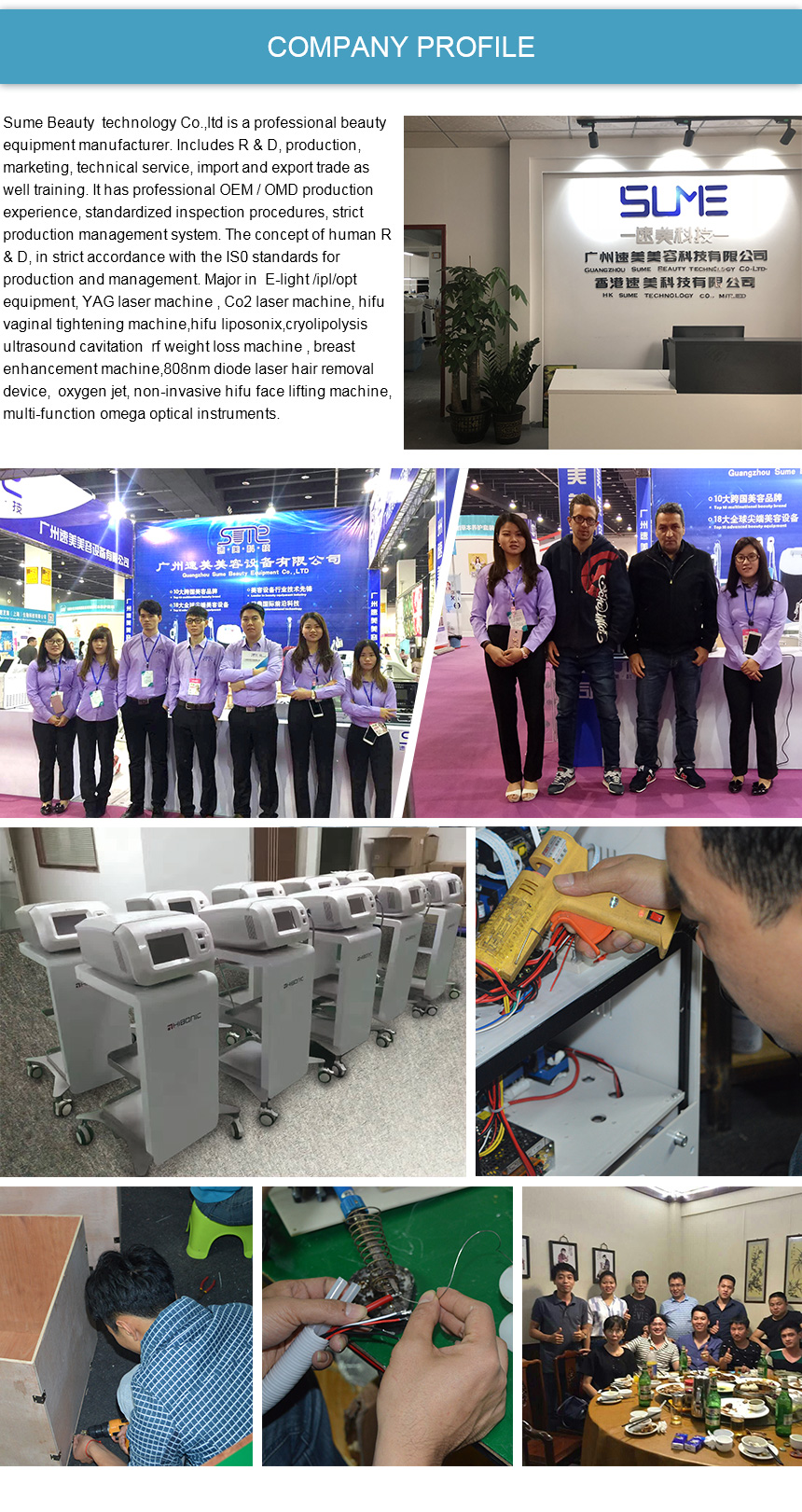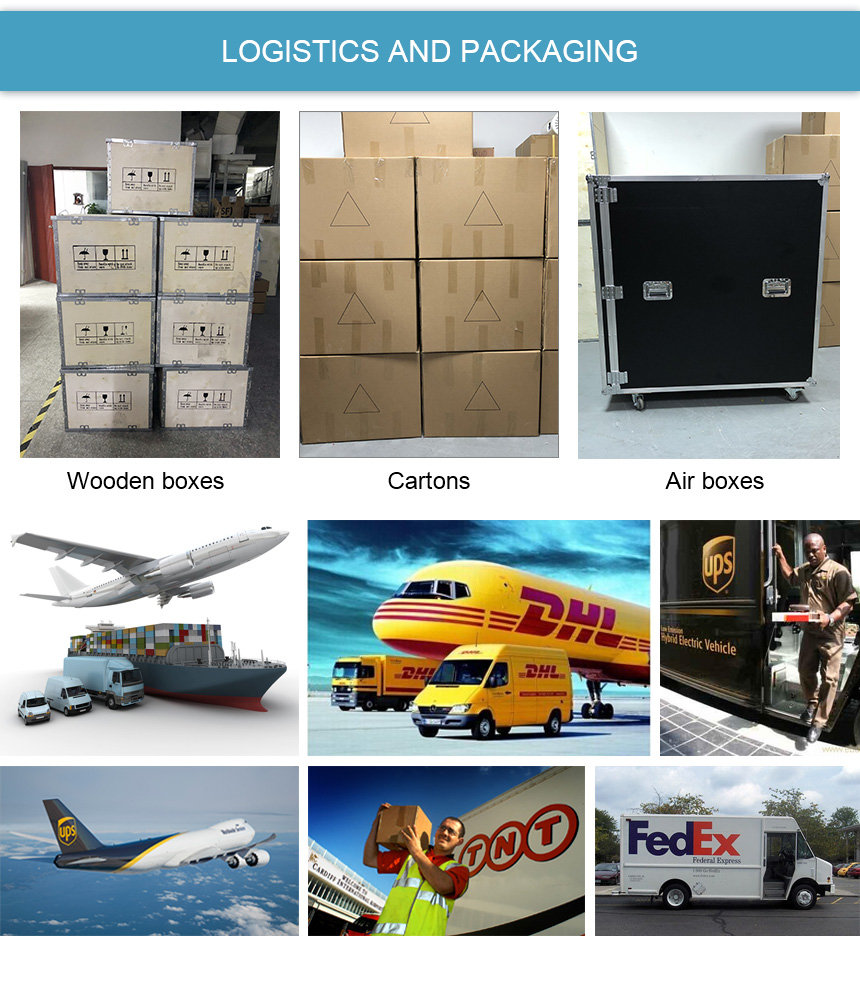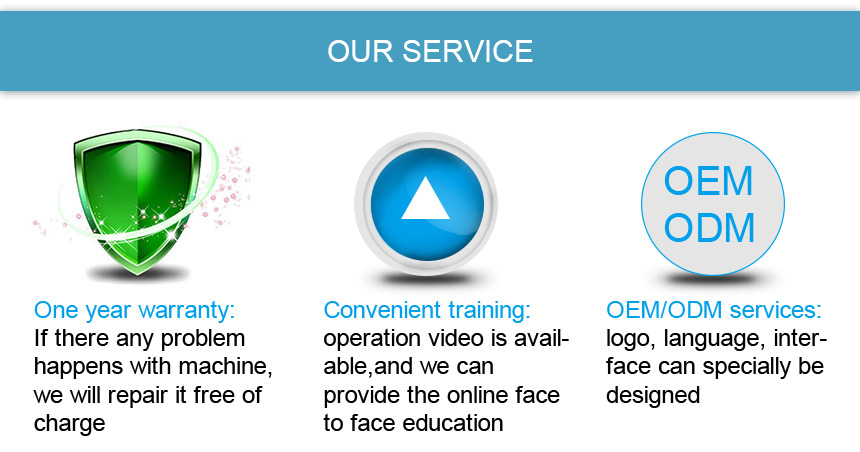 Inquiry Details