2 in 1 OPT + laser hair removal beauty machine
2 in 1 OPT + laser hair removal beauty machine
Product series:
viewes:
864
Description: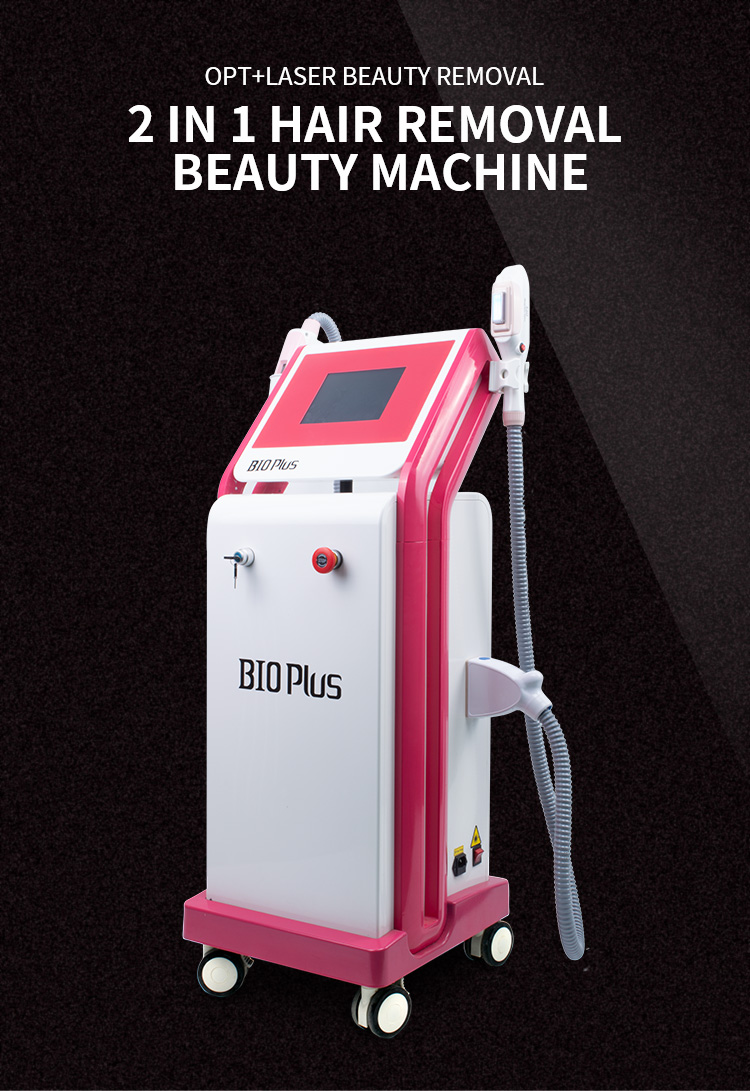 Product Principal
SHR working theory is heating the dermis to a target temperature gradually, at that target temperature, it damages the hair follicles and prevents re-growth effectively, meanwhile avoiding injury to the surrounding tissue.SHR ND YAG laser

LASER working theory pigment removal machine though high energy of laser transient emission, make irradiated pigment particles absorb energy expansion rupture. Most or all of epidermal pigment group split into smaller tiny particles immediately ruled out in vitro. Part of dermal pigment group fragment into body macrophage phagocytic particles that ingest and excrete through the lymphatic system, thereby eliminating pigment. Due to normal tissue on 1064nm laser absorption is very few, maintaining the cell frame complete. No scar formation conditions. Because of the laser pigment removal is no damage to normal tissues, its security guaranteed maximum customer without complications from postoperative.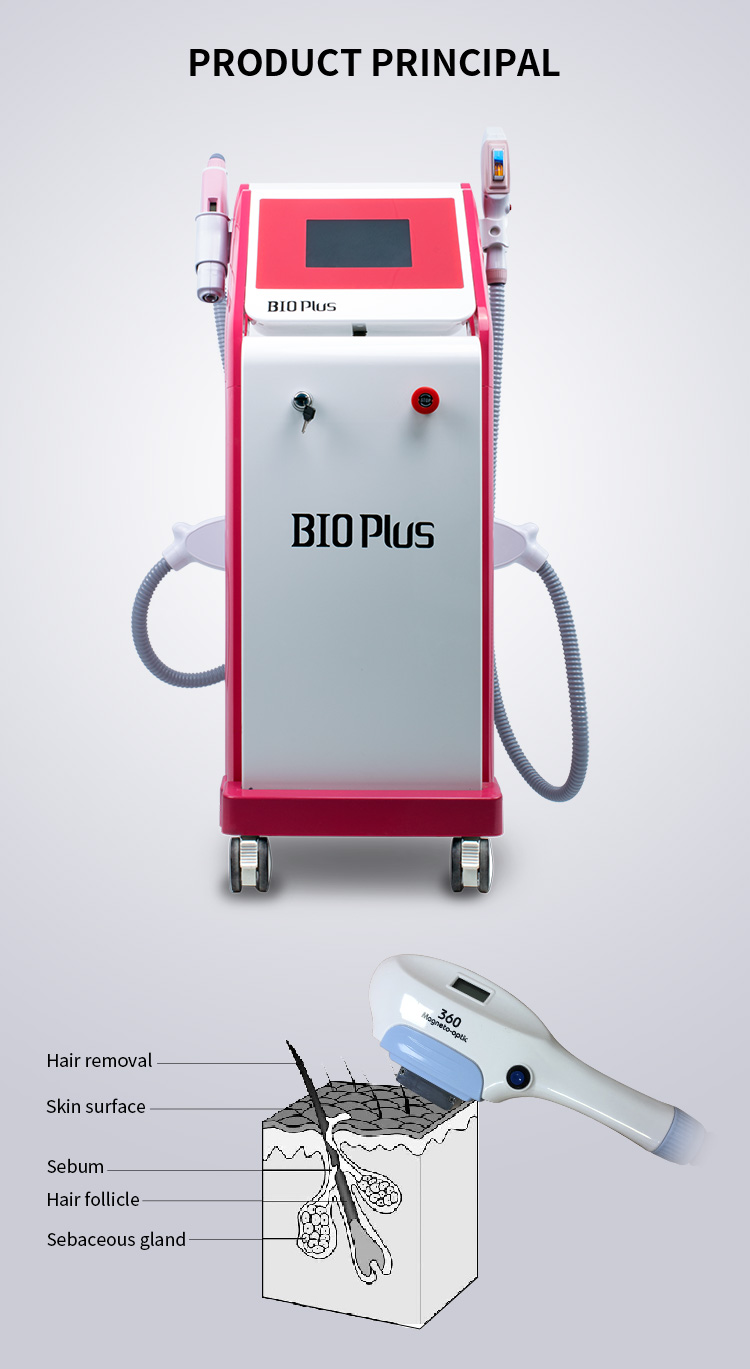 Product functions
A .SHR fast super hair removal

B. YAG laser removal:
endogenous pigment: birthmark, pigmented nevus, coffee speckle, age spots, freckles.
exogenous pigment: various color tattoo, tattoo eyebrow, eye liner, lip stria, traumatic tattoos.
1.532nm: for treatment of epidermal pigmentation such as freckles, solar lentigo, epidermal melasma, etc.(mainly for red and brown pigmentation)
2.1064nm: for treatment of tattoo removal, dermal pigmentation and treating certain pigmentary conditions such as Nevus of Ota and Hori's Nevus. (mainly for black and blue pigmentation)
3.1320nm: Non-ablative Laser Rejuvenation using carbon peel for skin rejuvenation.
Technological Advantages

Latest technique of mobile light therapy, fast and efficient.
Latest single pulse technology. Painless, comfortable and relaxed during hair removal
Latest plug and play butt joint, separate water and electric design, more secure and easy to install.
Perfect combine of large capacity stainless steel tank and industrial radiator, it provide water cycle cooling system which satisfies customers' continuous treatment demand.
Nine operating languages suit to different colleagues in different countries.
Water flow and temperate self- testing system and self-correcting system to guarantee safe operation.
12 hours non-stop flashing
Overloading flashing may lead to water cooling system warning, and the machine has to stop until it is cooling down. It extremely slows down the treatment efficiency. Ultralite powerful cooling system and energy control unit enable the operator to provide uninterrupted treatment under overloading working.

Durable&powerful Xenon lamp
Ultralite adopts UK Xenon tube, which ensures its long lifespan. The lamp's warranty is 100 000 shots, maximum lifespan is up to 200 000shots.

Patented RVC(Real Value Calibration
Real value calibration ensures accurate fluence to match the presetting energy,and highly reduce ineffectiveness because of energy attenuation. RVC technologymakes Ultralite to deliver more constant and accurate energy to skin within 100 000 shots flashing.

Big spot size with even energy distribution
It is approved that the large spot size makes deeper penetration. With a large rectangular spot size of 15X50mm, UK imported toprank tube guarantees even energy distribution and accurate fluence emitting. It obviously increases treatmentcomfort and efficiency.

Advanced TEC cooling system
TEC stands for thermoelectric semiconductor cooling, providing more gentle treatment. Unlike conventional IPL device, water cooling system is only designed to enhance the flashing repetition rate, but no any cooling effect on probe. Adjustable TEC cooling with minimum -4°Cprotects epidermis while hair follicle is acted.

Intuitive and intelligent operation system
Two operation modes are available. Classical mode provides intuitive operation interface, which is easy and convenient for the basic user. Custom mode is for some professional users, who adjust the parameters according to their specific needs.

Modular design for easy maintaining
Advanced modular design structure is applied to Ultralite, which is not only ensures technical support to machine working, but also provides simple and convenient maintenance.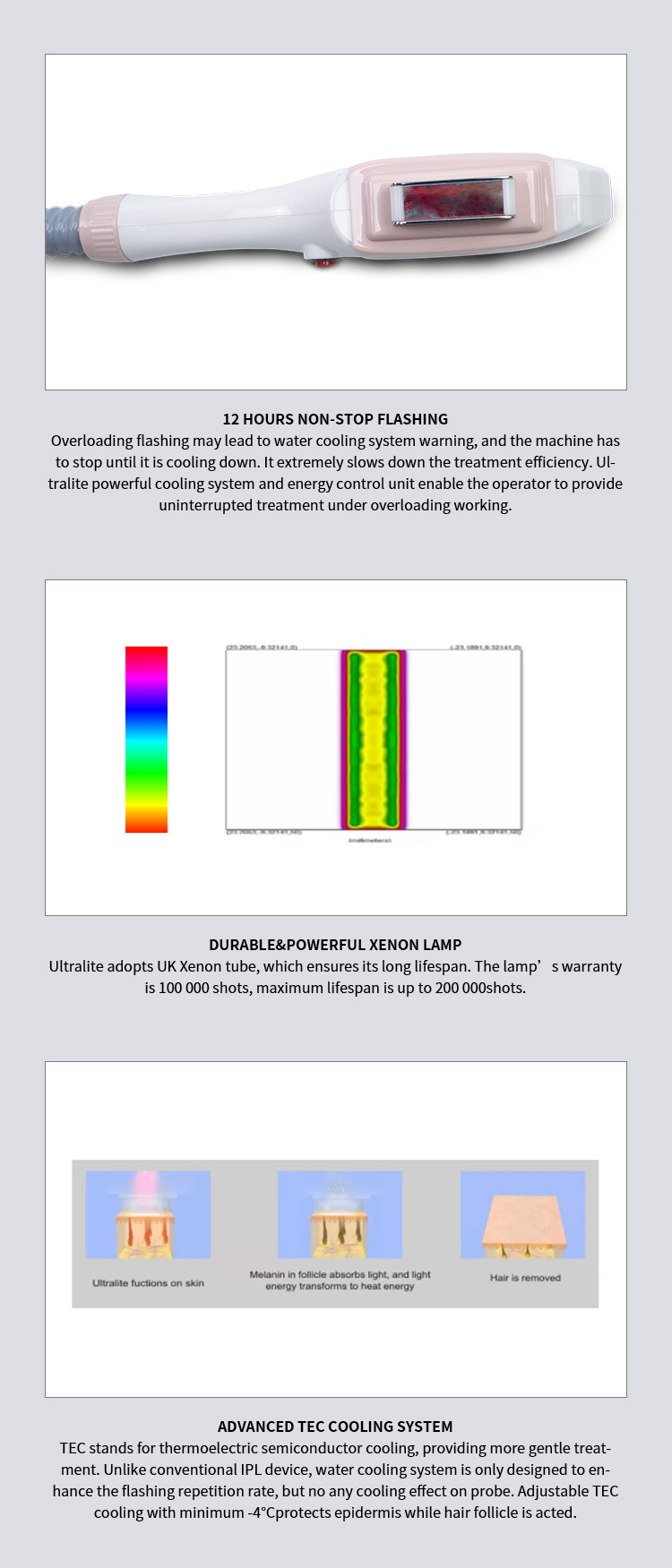 Features:

1.Suitable to all skin types,from white to dark.

2.the penetration is very deep into the skin layers, thus giving the excellent result.the powerful energy could directly arrive and effect on hair follicle;

3.Adjustable long pulse width from 1ms-30ms,which could balance the energy intensity,greatly protect the normal skin in treatment.

4.8'' true color touch screen,easy to use

5.Infrared built in infrared in the handpiece thus making easier for the user to remove one hair follicle or small freckles.

6.laser waveform is flat top square waveform,the output energy is very stable

7.Painless feelings,cause the spot size is 3-15mm (adjustable),there is no any pain during the treatment

8.100,000shots for laser xenon lamp,very durable to use

9.CPC plug and play handle connector,the customer can change it by himself/herself.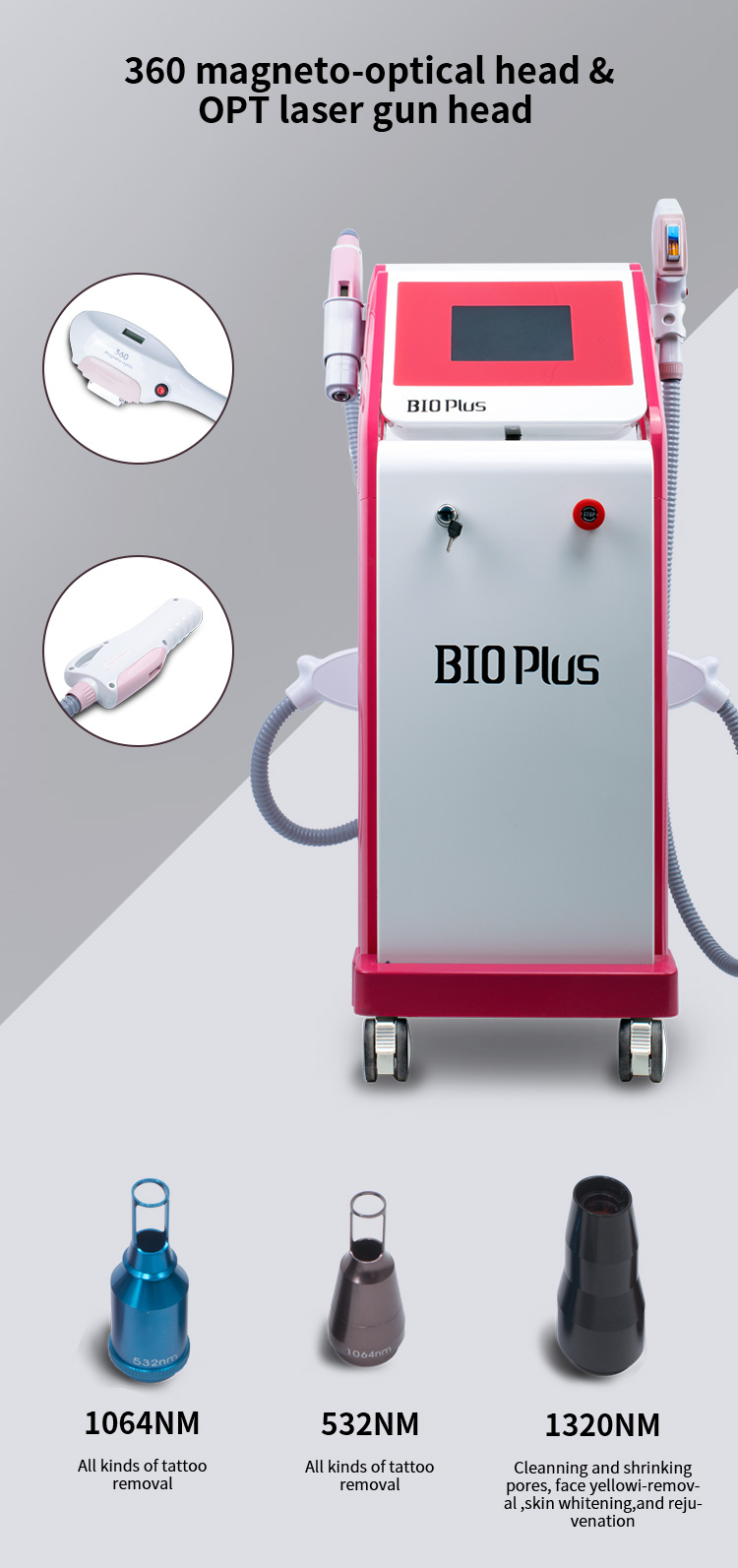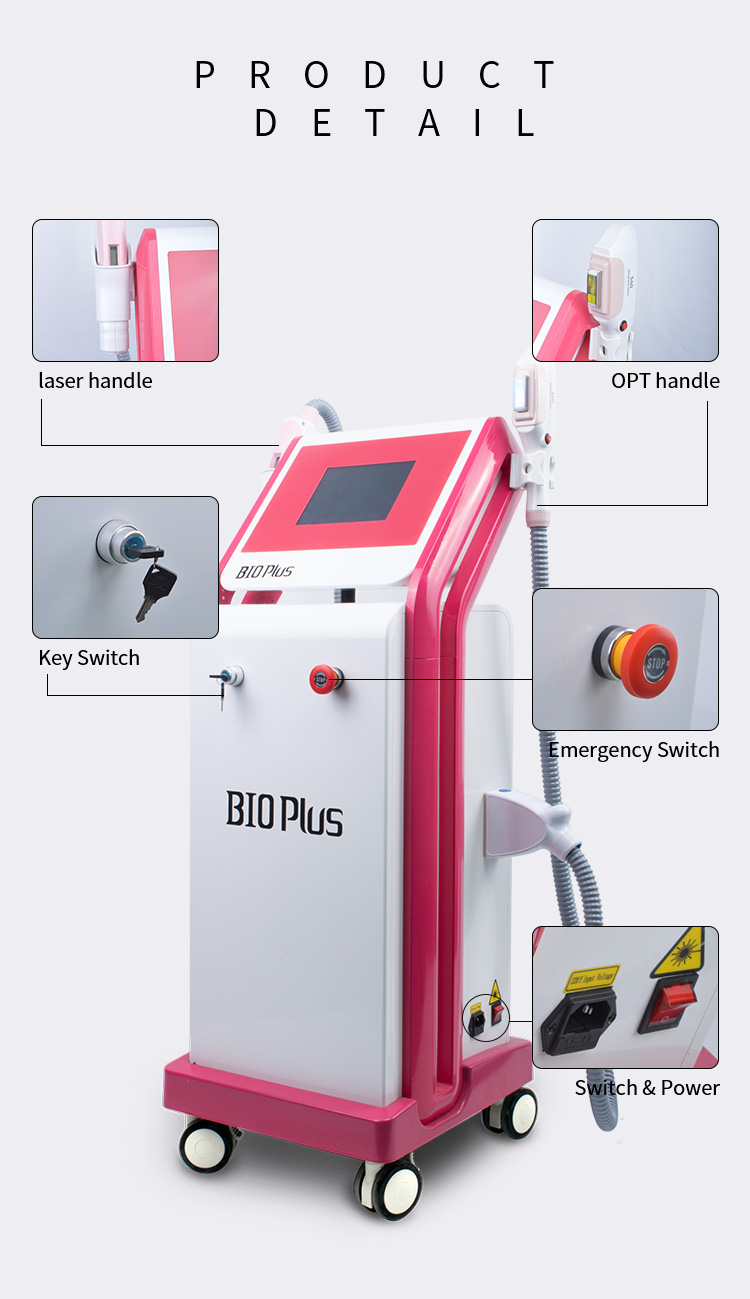 Inquiry Details